Next to his high-energy style , the down to earth Freddy Moreira is known as a real ladies man. While creating and exploring music with new exploding sounds is Moreira together with his ladies-man looks, cheerful appearance and accruing power a true entertainer and a must for every stage.
Bilal Wahib released several singles, including Video Vixen and Tigers. With the latter. He recorded his first number 1 hit. Wahib also worked with various artists, including Bizzey and Boef. In March 2021 he scored Wahib his second number 1 hit with the number 501, which he made in collaboration with Ronnie Flex.
He is one of the Dutch rock stars of the DJ scene and with his superior looks and phenomenal DJ skills,. He rocks many events. With the best female friendly beats with a raw edge, he mixes every record like it should have been. These looks and amazing skills make him one of the most booked DJs in the Urban scene.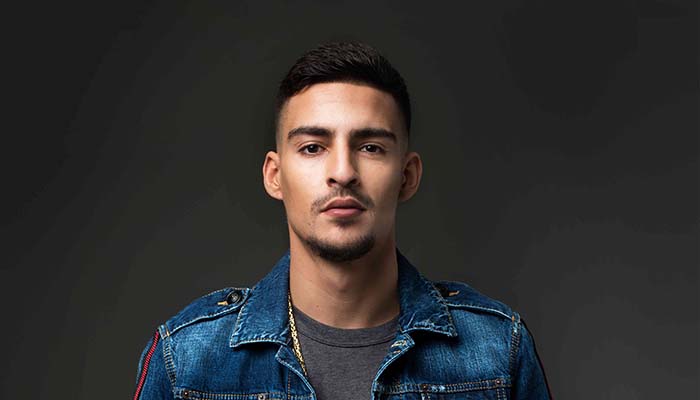 Within a year of his start in 2015, he was one of the most popular rappers in the Netherlands after Lil 'Kleine and Ronnie Flex. He released an album and several singles. His vlog and rap videos have been viewed many millions of times on the internet. In 2020 he got his own documentary: Just Boef.
Cem Araci, better known by his stage name Outsiders, is a Dutch DJ. In 2008 Araci and Murat Meijer founded Outsiders together. In 2014 Murat Meijer said goodbye to the group and continued under his own name. Araci kept the name and then continued as a solo artist. The duo had gained fame on the hardstyle and hardcore house circuit.
Steve Sweet is a Dutch DJ. He is best known under the names DJ Darkraver or The Darkraver. He has also become known as the co-creator and promoter of the slogan "Hakkûh!", a term used for the typical hardcore/gabber dance style. Together with DJ Gizmo, he is seen as one of the most important representatives of the Hague hardcore scene.